Nintendo reportedly is set to take action through free repairs without proof of warranty.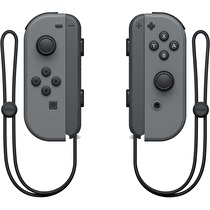 Nintendo is taking steps to solve the Nintendo Switch "Joy-Con drift" issue, according to internal documents.
The steps being taken, according to documents obtained by VICE Games, include instructing customer service to issue repairs for affected Joy-Cons "at no-charge".
Additionally, customers will "no longer be requested to provide proof of purchase for Joy-Con repairs" and won't require confirmation of the hardware's warranty status. Customers will also be able to receive refunds from previous paid Joy-Con repairs.
"Joy-Con drift", an issue in which the analog sticks on Joy-Cons move objects on the screen, has gained attention following a Kotaku article that detailed the issue. Nintendo later released a response to the article, saying "We are aware of recent reports that some Joy-Con controllers are not responding correctly. We want our consumers to have fun with Nintendo Switch, and if anything falls short of this goal we always encourage them to visit http://support.nintendo.com so we can help."