Come join in on the long-running NWR tradition.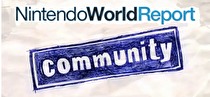 The Nintendo World Report forums will be holding its 81st Forum Mafia game.The sign up period for the game will go from now until August 10th, with the game starting August 12th. The theme of this game is based on The Elder Scrolls: Skyrim, which was recently featured on an episode of NWR's The Thirsty Mage. If you haven't played that game, don't worry, as the theme is largely cosmetic and an opportunity for fun role-playing opportunities more than anything, so don't be afraid to join just because you don't know anything about Skyrim.
What is Forum Mafia?
Mafia is best described as a game of social deduction. It pits an informed minority against an uninformed majority. It is the job of a small group who form the Mafia to eliminate many players from the game as possible. The rest of the players, known as the townies, need to be able to find out who the Mafia players are and eliminate them before it's too late. There may also be third party roles who have their own agenda and victory conditions.
Why should I sign up?
For the same reason that Mafia on the Nintendo World Report forums has lasted as long as it has since our first game was started on the then Planet GameCube forums in January of 2006: Mafia is just a good time. Whether you're just there to roleplay or you're in it to win it, there is a lot of fun to be had by playing Mafia on the Nintendo World Report forums.
I have more questions. Where do I go?
Honestly the best way to get a feel for how the game works is to just sign up and get your feet wet. First hand experience will answer a lot of the questions you may have while also giving you a feel for how the game works. More experienced community members will be happy to answer any further questions you have.
I also made a FAQ thread about a year ago on the forums that you can find here. That may answer some of your questions as well.
Where do I go to sign up?
Just log on to the Nintendo World Report forums and post that you want to sign up for the game in this thread before August 10th, 2019.