Plus news on how to get the inevitable: a physical Resident Evil 4.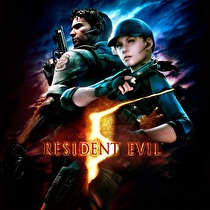 Capcom will finish the year with five Resident Evils on Switch.
Resident Evil 5 and 6, announced for Switch release at E3, will release on the eShop October 29 for US$29.99 or equivalent. These prices are consummate with May's RE releases.
On the same day, a Resident Evil Triple Pack containing 4, 5, and 6 will release for Switch. This collection will offer 4 on a Switch card and codes for 5 and 6, with a MSRP of $59.99.