In addition to plumbers, Italy also produces horror games.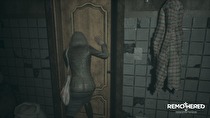 The release date has been announced for a critically acclaimed horror game for Switch.
Remothered: Tormented Fathers, which released in the Japanese eShop last week, will come to North America on July 26. Publisher Darril Arts has called the game a spiritual successor to the Clock Tower franchise from Capcom. A sequel (Remothered: Going Porcelain) has already been announced for a 2020 Switch release.
Among Remothered's honors last year were two honors from Eurogamer Italy: Indie Game of the Year and Italian Game of the Year.