You can finally listen to FFIX the music in full soon.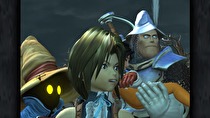 A bug that caused problems with Final Fantasy IX's background music will soon be fixed in a patch.
In a tweet released today, the official Final Fantasy Twitter account has addressed the problem and have patched the PlayStation 4 version of the game. This fixes the problem of music restarting whenever you exit a battle or a Tetra Master match, which was not in the original release.
The Twitter account also noted that they are working to fix the bug in other releases, including the Nintendo Switch.
We've heard your feedback, and have patched #FinalFantasy IX on #PS4 (version 1.02) so background music will not restart after every battle or Tetra Master match.

We can also confirm that we're working to fix this issue on #NintendoSwitch, #Xbox One, #Windows 10 and #Steam. pic.twitter.com/Oq3zPNEzxv

— FINAL FANTASY (@FinalFantasy) June 27, 2019
Final Fantasy VII's release on Switch had the exact same bug upon its release back in March. Square Enix released a patch last month that fixed the issue.