Five star popularity, five star price.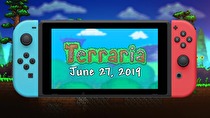 Another mind-boggingly popular building game is coming to the Switch today.
Terraria, the 2D sandbox miner originally released on PC in early 2011, will release on the Switch today. This follows releases on 3DS in 2015 and Wii U in June 2016 for Nintendo systems.
Not all pricing information is available for the game, but it will be US$29.99 to start.