There will be some limits this time around.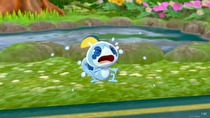 Unlike past main series Pokémon titles, Pokémon Sword and Pokémon Shield will have some limitations on which creatures can be transferred to the upcoming games. As revealed during E3 2019's Treehouse Live, only Pokémon that appear in the Galar Region Pokédex can be transferred to the game from the upcoming Pokémon Home service. Of course, some Pokémon from previous generations will be part of this Pokédex, but not all of them.
This is due to the fact that that making the character models in Sword and Shield are more complex, and to help maintain battle balance, so some limitations had to be implemented in order to have the games release in a timely manner.