Live from Los Angeles, it's... let me get back to you on that.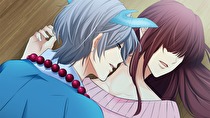 So I left the bold text back home when I came down for E3. Whoops. There isn't very much available this week, and most of it is "that doesn't work for me, brother": a Leisure Suit Larry game, a game from a company who doesn't appear to know that a site not showing up when you Google it is VERY VERY BAD, and so on.
Most of the excitement is going to come from the inevitable shadowdrops: the over/under is 1.5. And I don't think Fortnite is going to rob everything this time.
North America
Switch Retail
Collection of Mana (US$39.99/C$49.99: Tuesday)
Battle World Kronos ($29.99/$29.99: Tuesday, THQ Nordic)
Switch eShop
Leisure Suit Larry - Wet Dreams Don't Dry ($39.99/$50.39)
Cadence of Hyrule ($24.99/$31.49)
The Last Remnant Remastered ($19.99/$26.99: Monday)
Contra Anniversary Collection ($19.99/$25.99: Tuesday)
Radiation City ($19.99/$25.19)
Deer Drive: Legends ($19.99/$25.19: Friday)
Enchanted in the Moonlght: Kiryu, Chikage, and Yukinojo ($19.99/$?)
Enchanted in the Moonlight: Miyabi, Kyoga, and Samon ($19.99/$?)
PlataGo: Super Platform Maker ($19.99/$24.99)
Verlet Swing ($14.99/$18.89: Friday)
A Duel Hand Disaster: TrackHer ($9.99/$13.43: Monday)
Please, Don't Touch Anything Classic ($4.99/$6.29)
Dead Dungeon ($4.99/$6.29: Friday)
Soccer Pinball ($0.99/$1.25: Tuesday)
Wii U Download Software
Scoop: Around The World In 80 Spaces ($0.99/not released)
Switch Archives
Pooyan ($7.99/$9.87)
Sales and Price Drops
Highlights: Nintendo's E3 sale starts Tuesday with games TBA, Atelier games are on sale until June 24. Spreadsheet
Europe
Switch Retail
World End Syndrome (€49.99/£44.99: Friday)
Leisure Suit Larry - Wet Dreams Don't Dry (€39.99/£35.99)
Collection of Mana (€39.99/£34.99: Tuesday)
Battle World Kronos (€29.99/£26.99: Tuesday, THQ Nordic)
Switch eShop
Cadence of Hyrule (€24.99/£22.49)
Deer Drive: Legends (€19.99/£17.99: Friday)
Radiation City (€19.99/£17.99: Wednesday)
Phantom Doctrine (€19.99/£17.99)
PlataGo: Super Platform Maker (€19.99/£17.99)
The Last Remnant Remastered (€19.99/£15.99: Monday)
Contra Anniversary Collection (€19.99/£15.99: Tuesday)
Bullet Battle Evolution (€16.99/£14.99: Monday)
Verlet Swing (€14.99/£13.49: Friday)
Tyr: The Chains of Valhalla (€9.99/£8.99: Sunday)
Dead Dungeon (€4.99/£4.49: Friday)
Vosaria: Lair of the Forgotten (€4.99/£4.49: Friday)
Demolition Crew (€2.00/£2.00: Friday)
Switch Archives
Pooyan (€6.99/£6.29)
Japan
Yumeutsutsu Re:Master (¥7344)
Doraemon Nobita no Bokujou Monogotari (¥6588)
The Last Remnant Remastered (¥4298)
Contra Anniversary Collection (¥3240)
Cadence of Hyrule (¥2980)
Super Real Mahjong P7 (¥2480)
Radiation City (¥2195)
PlataGo: Super Platform Maker (¥2050)
Radirgy Swag (¥2000)
Enchanted in the Moonlght: Kiryu, Chikage, and Yukinojo (¥1980)
Enchanted in the Moonlight: Miyabi, Kyoga, and Samon (¥1980)
Conduct Together (¥1690)
Pooyan (¥823)
Gunman Clive HD Collection (¥500)