NES Contra? Confirmed.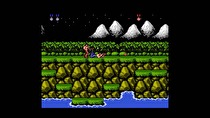 Konami has revealed the full list of games for the upcoming Contra Anniversary Collection, and it's full of variations.
The collection was revealed to IGN this week, with the following included in the US$19.99 collection:
Contra (arcade, NES, and Famicom)
Super C (NES)
Super Contra (arcade)
Operation C (Game Boy)
Contra III: The Alien Wars/Super Probotector: Alien Rebels (SNES)
Contra: Hard Corps/Probotector (Genesis/Mega Drive)
The original Contra was included in the original four games announced for the collection, but it wasn't clear which version would be included. The Probotector titles are versions of Contra III/Hard Corps for the European market, which altered the main characters and enemies to avoid running afoul of early 1990s European content regulations.