Attention duelists: you're going to have a busy end of the summer.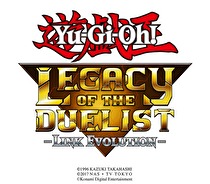 Late summer is a time to d-d-d-duel, according to Konami.
Yu-Gi-Oh Legacy of the Duelist: Link Evolution has drawn the August 20 release card for Switch. The game's retail release will include three limited edition cards: a spell card and two monster cards.
Link Evolution's stories span from the original series through to present day, with over 9000 cards to choose from. Local and online play (through Nintendo Switch Online) will be available as well.