It's like I'm killing nothing at all!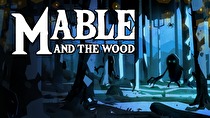 A new roguelike coming to Switch this summer will let you play as a pacifist.
Mable & The Wood features the title character in a exploration platformer where in order to proceed, they must slay enemies and use the power of the fallen enemies to proceed. If a non-violent approach is preferred, secret paths can be found that allow the bypassing of all combat.
The quiet adventure launches in the summer.