You'll have to investigate quickly.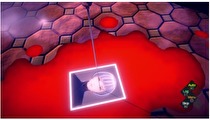 Spike Chunsoft has released new details about their upcoming detective story Ai: The Somnium Files.
Psychic detective Kaname, the player character, must dive into the dreams of others in order to solve real world mysteries. Mental blocks are puzzles that obscure the truth, and any action Kaname takes while exploring dreams will draw down a six minute time limit.
Written by Zero Escape series writer Kotaro Uchikoshi and featuring character designs from Fire Emblem Awakening's Yusuke Kozaki, Ai: The Somnium Files is slated for a July 25 release on Switch.