Presumably they skipped Pyeongchang following the ban on the Russian Federation nailing Eggman.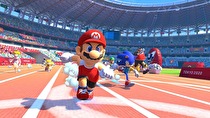 The Olympics are returning to Nintendo platforms, and it won't just be mascots going for gold.
Sega has announced four different game featured around the 2020 Tokyo Olympics, with two of them coming to Switch. A Mario and Sonic at the Tokyo Olympics will launch this winter, followed by an officially licensed game for the Olympics in summer 2020.
The Mario and Sonic game will be the first Olympic title in the series since Rio in 2016 was one of the last Wii U retail games.
An earlier version of the story indicated a mid-2019 release for the 2020 Tokyo Olympic game; Nintendo of America has clarified the release date.