Please note that the line for the Happening Bunker forms on the left.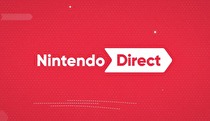 We've got Direct sign.
Nintendo will air the first full Nintendo Direct of 2019 on Wednesday, February 13 at 5 p.m. Eastern time / 2 p.m. Pacific / 2300 CET. The presentation will focus on Switch games coming in 2019, with a focus on Fire Emblem: Three Houses.