No longer will you dread the Challenger Approa... you probably unlocked everyone already, didn't you?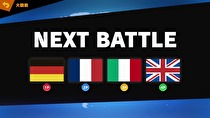 A new update for Super Smash Bros Ultimate aims to address a couple of complaints regarding the game.
Patch notes for the update 1.2.0 are now available, with the chief changes being to the difficulty of unlocking characters, an increase to the likelihood of online matches with preferred rules, and Battle Arena stability.
General balance adjustments are also included for multiple characters. Although not an official part of the patch, special spirits are also available for owners of Pokémon Let's Go Pikachu and Eevee.