Tell that fight stick to GET OVER HERE.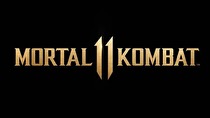 The heavily rumored Mortal Kombat XI will be hitting Switch next year.
Netherrealm have announced the follow-up to their long-running fighting franchise will release worldwide on April 23 for all platforms, including Switch. Further details will be announced at a community reveal event in January.
Netherrealm's last Nintendo title was the original Injustice in 2013 on Wii U, and the last Mortal Kombat game on Nintendo consoles was 2007's Mortal Kombat: Armageddon.