The Switch ports of the second season of Batman and three Walking Dead seasons are likely caught in the crossfire.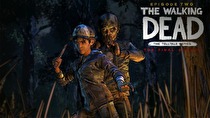 A massive round of layoffs has occurred at one of the industry's most prominent developers, leaving behind a skeleton crew.
Reports emerged earlier today of layoffs at Telltale Games, reducing a studio with more than 300 employees to a crew of 25. It appears the nearly 300 employees affected will not be provided with severance pay, fueling speculation of a potential bankruptcy. The remaining 25 employees will be focused on meeting "contractual obligations" focused on an adaption of Minecraft Story Mode as part of Netflix's Choose Your Adventure lineup.
The sudden layoffs follow on the heels of Telltale announcing Seasons 1 and 2 of their breakout hit Walking Dead series for Switch less than a month ago, and announcing new PC publishing agreements as recently as yesterday. At this point, it appears that the final release from the company not related to Netflix would be the second episode of The Walking Dead: The Final Season which was slated to come out this coming Tuesday.
Telltale Games originally opened in 2004, and developed titles for Wii, DS, Wii U, and Switch. Their breakout occurred in 2012, when their adaptation of The Walking Dead achieved massive critical acclaim and sales. In recent years, the company has focused on episodic adventure games based on licensed properties: in addition to The Walking Dead, their games covered properties including Borderlands, The Wolf Among Us comic series, Game of Thrones, Guardians of the Galaxy, Minecraft, and Batman. Additionally, Telltale had a small PC-focused publishing label.