Do you believe in magic?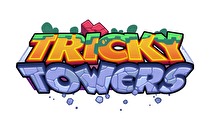 The multiplayer action of Tricky Towers is en route to the Switch next month.
Developer WeirdBeard has confirmed the multiplayer-focused tower builder will release on the Switch on October 11. The game can be preloaded beginning today.
Up to four players can play Tricky Towers locally or online, which has a dual focus on building a tower and attacking the opponent's. Leaderboard support will also be included.