Find out more later tonight.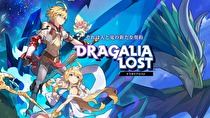 Nintendo's next mobile game will be out in late September, and we'll have more details tonight.
Dragalia Lost, Nintendo's co-developed original title, will release on September 27 in the United States, Japan, Hong Kong, Taiwan, and Macau. Other countries will roll out in the future.
More details about the game will be revealed in a Nintendo Direct airing tonight at 11:30 p.m. Eastern time, 8:30 p.m. Pacific.