And "Calling" is now playing in your head.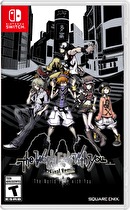 The Reaper's Game will have its season opener in mid-October.
Nintendo has confirmed the 10th anniversary release of The World Ends With You will launch in North America on October 12, one week following Super Mario Party.
The Switch version will add new scenarios and two player co-op out of the box.