Not to be confused with the E3 presentation.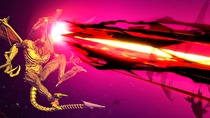 There will be a massive blowout of Smash Bros. Ultimate info this Wednesday.
Nintendo announced a Smash Bros. Ultimate Direct to air Wednesday at 10 a.m. Eastern / 7 a.m. Pacific at the EVO fighting game tounament. The presentation will be headed by Masahiro Sakurai.
The last two Smash Bros. specific presentation aired in December 2015, and announced Bayonetta and Corrin as the final DLC for the 3DS and Wii U versions of Smash.
Tune in 8/8 at 7am PT for a Super #SmashBrosUltimate Direct livestream, featuring new game information delivered by director Masahiro Sakurai! pic.twitter.com/Df3xxTCTGR

— Nintendo Versus (@NintendoVS) August 5, 2018