We know we can probably count on at least one sale in Quebec.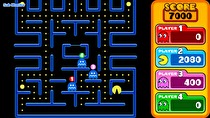 Bandai Namco is rolling their arcade eShop releases into a retail package.
Namco Museum Arcade Pac has been announced for release on the Switch as an exclusive, though no release date was given. The base of the package is a combination of Namco Museum and Pac-Man Championship Edition 2 Plus, both of which have come out on Switch in the past year.