Sadly, Danica Patrick's retirement means she won't be partaking.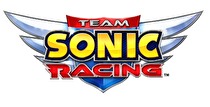 After a tease in March, Sega has finally pulled the cover off their newest racing title.
Team Sonic Racing will release in Winter 2018, and will feature characters from across the Sonic franchise. A full single player Adventure Mode and up to 12-player online mode will be available.
Sumo Digital, who developed the previous Sonic Racing titles, will reprise their development role.