Thankfully, Elmer Fudd will not be repirisng his Dr. Light role.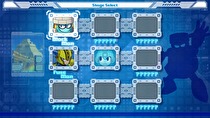 A new trailer for Mega Man 11 has revealed a group of new features and a release date.
The first numbered Mega Man game in eight years will release on October 2, both physically and on the eShop. Preordering will include an alternate soundtrack option as DLC.
Included in the trailer are two bosses - the electrical Fuse Man and Block Man, who can grow to take up nearly half of the screen - as well as a system called Double Gear. Developed by Dr. Wily, the Double Gear system allows for special attacks and can also slow time.
Capcom's Japanese-language webpage for Mega Man 11 has also revealed a new Mega Man Amiibo that will launch alongside the game.