Apparently giant robots can't stand up to Angry Dad, just Pokemon can.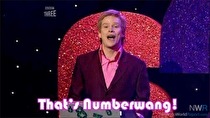 The NPD Group has released the results of their April sales survey and although God of War was dominant, Nintendo had another strong month.
For the period of April 8 - May 5, God of War for PlayStation 4 lapped the field in terms of game sales, and the PlayStation 4 had the highest recorded April sales since the Wii in 2009. Despite that, the Switch w/neon Joy-Cons was still the best selling individual system for the second straight month.
In the game front, the reporting period being later than normal caused Nintendo to have two debutants in the chart, with the Labo Variety Kit at number four in the revenue top 20 and Donkey Kong Country: Tropical Freeze for Switch taking the 5th slot. Nintendo placed four other titles in the top 20: regulars Mario Kart 8 Deluxe at #6, Super Mario Odyssey #9, The Legend of Zelda: Breath of the Wild #13, and March's Kirby: Star Allies at #19. According to NPD analyst Mat Piscatella, the Robot kit finished in 21st for the month despite having a higher MSRP. NBA 2k18 finished 10th and FIFA 18 20th in the mutiplatform chart.
The Nintendo software top 10s:
Switch
Labo Toy-Con 01: Variety Kit
Donkey Kong Country: Tropical Freeze
Mario Kart 8 Deluxe
Super Mario Odyssey
The Legend of Zelda: Breath of the Wild
Kirby Star Allies
Labo Toy-Con 02: Robot Kit
Splatoon 2
Mario + Rabbids: Kingdom Battle (Ubisoft)
Pokkén Tournament DX
3DS
Pokémon Ultra Sun
Pokémon Ultra Moon
Detective Pikachu
Super Smash Bros
Mario Kart 7
Super Mario 3D Land
Minecraft (Microsoft)
Super Mario Maker
Mario Party: The Top 100
Kirby Battle Royale