You will be sucked into some sick beats.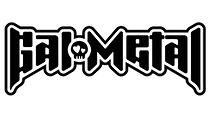 XSEED has picked up another Switch title for the fall, and it will be a banger.
The company has picked up localization rights for Gal Metal, a rhythm game developed by a team headed by former Konami developer Tak Fuji. XSEED will release the title physically and on the eShop this fall.
In Gal Metal, you play as the drummer in an all-girl band through difficult rhythm challenges. Pro Controller support is also available, and there is a demo for the game on the Japanese eShop.