Something to provide a nice break from Octopath.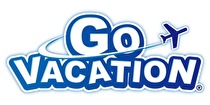 Nintendo is reaching back to the Wii for a summer release.
A trailer was released this morning for Go Vacation, a port of the 2011 Wii title of the same name, with a July 27 launch date announced for the Switch version. Although originally developed by Bandai Namco, Nintendo will be publishing the Switch version.
Set on Kawawii Island, Go Vacation features over 50 minigames with optional motion controls for some games. Jared Rosenberg gave the initial game a 8 in his 2011 review.