The most interactive book in history.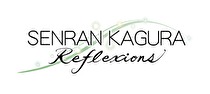 The Senran Kagura visual novel released in Japan last year will see the light in the West.
Shinobi Refle: Senran Kagura has been announced by XSEED for a summer release on the eShop under the title Senran Kagura: Reflexions. The novel uses HD Rumble to help give massages to the girls of the Senran series.
The base game will have one character - Asuka - with more girls coming as DLC.