CommanderVideo reporting for duty once again!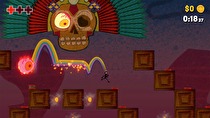 The middle of May has added another big hitter.
Runner 3 has been announced for a May 22 release, both on the eShop and in a physical version distributed by Nicalis. The physical version will include a 3" soundtrack sampler, a full-color instruction manual, and a PVC character strap.