How do you get to 4.8m Switches in ten months? The holidays help.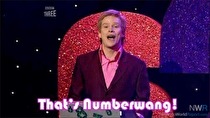 Nintendo has released numbers confirming December 2017 as their biggest hardware sales month in seven years in the United States.
Ahead of the release of the monthly US sales report from the NPD Group, Nintendo issued a press statement today confirming that more than 2.6m units of hardware were sold in December across Switch, the 3DS family, and the Super Nintendo Classic Mini. Switch was the biggest driver at 1.5m units sold, while the 3DS sold more than 750,000 units for its biggest month since December 2014. For Nintendo, this represents the largest month of hardware sales in the US since December 2010, when the Wii and DS combined for 4.8m units.
On the software front, six of the top 20 individual titles of December were Nintendo titles, along with five of the top 20 combined. Super Mario Odyssey and Mario Kart 8 Deluxe were #3 and #4 individually, while The Legend of Zelda: Breath of the Wild at #9, Pokémon Ultra Sun/Ultra Moon at #13/#14 and Splatoon 2 at #16. In the combined top 20, Odyssey was 3rd, Mario Kart 8 5th, Breath of the Wild 9th, and the two Pokemon games were #19 and #20. For the full year, Breath of the Wild was the 5th best selling game, Odyssey 9th and Mario Kart 8 10th - this includes sales of Wii U versions of Zelda and Mario Kart. December debutant Xenoblade Chronicles 2 landed outside the December top 20, but was the #5 Switch seller for December.
The platform top 10s:
Switch
Super Mario Odyssey
Mario Kart 8 Deluxe
The Legend of Zelda: Breath of the Wild
Splatoon 2
Xenoblade Chronicles 2
Mario + Rabbids: Kingdom Battle (Ubisoft)
Pokkén Tournament DX
The Elder Scrolls V: Skyrim (Bethesda)
ARMS
Just Dance 2018 (Ubisoft)
3DS
Pokémon Ultra Sun
Pokémon Ultra Moon
Minecraft (Microsoft)
Mario Kart 7
Mario Party: The Top 100
Mario and Luigi: Superstar Saga + Bowser's Minions
Super Smash Bros
Super Mario Maker
Miitopia
New Super Mario Bros. 2