All the fun of flight without that pesky horizon business.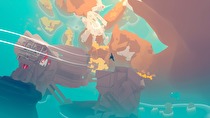 The Switch eShop will take off to new heights early next year.
Developers PolyKnight and publisher Aspyr Media have announced their flight / exploration game InnerSpace will launch on Switch among other platforms on January 19. A flight game at its core, InnerSpace features exploration of planets that are inside out and feature ancient gods wandering through them.
US launch pricing for the game will be $19.99.