The sales charts are doing the Odyssey.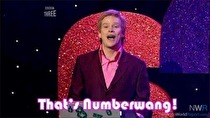 The Switch has had another banner month of sales.
The October US sales survey for the video game industry is out, and Nintendo had the two best selling units of hardware in the country in October with the Switch and the SNES Classic Mini. Combined with 3DS family sales, Nintendo reported more than 667,000 units of hardware were sold in the US in October as the game industry crossed the million mark for the first October since 2011.
Software was also driven to big numbers, as Super Mario Odyssey was the best selling individual game of the month and #3 in the NPD's combined (revenue based) chart behind Middle-Earth: Shadow of War and Assassin's Creed: Origins. Other Nintendo presence in the top 20 includes NBA 2k18 at #5, FIFA 18 at #6, upcoming Switch release Wolfenstein II: The New Colossus at #14, Breath of the Wild in 15th (Switch version #10 in individual sales), Mario Kart 8 Deluxe at #16 (11th individual), and the two releases of Fire Emblem Warriors at #17.
System-specific top 10s were as follows:
Switch
Super Mario Odyssey
The Legend of Zelda: Breath of the Wild
Mario Kart 8
Fire Emblem Warriors
Pokkén Tournament DX
Splatoon 2
Mario + Rabbids: Kingdom Battle (Ubisoft)
FIFA 18 (Electronic Arts)
NBA 2K18 (2K Sports)
Dragon Ball Xenoverse 2 (Bandai Namco)
3DS
Mario & Luigi: Superstar Saga + Bowser's Minions
Metroid: Samus Returns
Miitopia
Etrian Odyssey V: Beyond the Myth (Atlus)
Pokémon Sun
Fire Emblem Warriors
Super Smash Bros
Mario Kart 7
Super Mario Maker
Layton's Mystery Journey: Katrielle and the Millionaire's Conspiracy