Allez cuisine!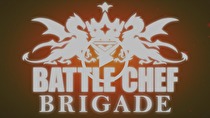 Adult Swim Games will be cooking up a storm on the Switch in a couple of weeks.
Battle Chef Brigade, the action game that combines eleements of competitive cooking, brawlers, and match-3 puzzle games, will be served up on November 20 for Switch. The US price for the game will be $19.99.
Battle Chef Brigade will be the first of three games announced for Switch by Adult Swim Games to release. Toe Jam & Earl: Back in the Groove has recently confirmed a 2018 release date.