In fairness, they've been at it for a while.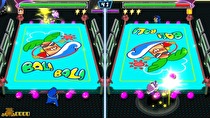 Among the wars being waged on the Switch, there will soon be penguins.
Dispatch Games has announced a remake of the 1985 game Penguin Wars will launch on Switch early next year. The base game features penguins flinging balls in combat, though an ingame story mode will allow for buffing of your chosen birds.
Local and online multiplayer combat will also be available.