One last info dump before the latest 100 hour Switch game.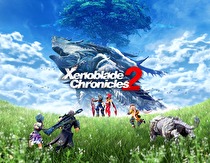 More Xenoblade Chronicles 2 info is about to be brought Directly to us.
A Xenoblade Chronicles Direct has been announced for Tuesday (November 7), starting at 6 a.m. Pacific time / 9 a.m. Eastern / 1500 Central European time. The length of the video has not been announced.
You can watch the Direct alongside our own John Rairdin over on our YouTube channel, NWRTV
Join us for a deep dive on the world of Alrest… #XenobladeChronicles 2 Direct airs 07/11 at 15:00 CET!

👉 https://t.co/GNVcRNq9Yq pic.twitter.com/dgpKqZ4lcP

— Nintendo of Europe (@NintendoEurope) November 3, 2017