"Never go for this. Only villains do that."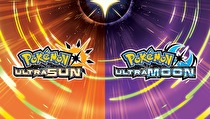 Looks like Team Rocket will waste our time once again in Pokemon Ultra Sun and Ultra Moon.
The latest bimonthly trailer for the game features the reveal of Team Rainbow Rocket, which contains every villain from prior Pokemon games. Led by former Viridian City gym leader Giovanni, the new evil is out to use Ultra Space to obtain all of the legendary Pokemon in existence.
A new battling facility, the Battle Agency, will also be available that allows 3 on 3 battling with rented Pokemon. Gold Bottle Caps are among the rewards for victory at the Agency.
Totem Stickers will appear in the overworld, and obtaining enough of the stickers will allow for the capture of "Totem Sized" Pokemon. In addition, more previous starting Pokemon will appear through the Island Scan function, with Charmander, Grovyle and Greninja shown.