"The snow glows white on the mountain tonight..."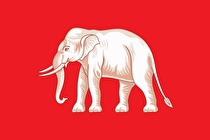 Last week's 4.0 update for the Switch has radically expanded the market for compatible USB hubs by enabling two new features for docked systems.
The first to be discovered is the ability to use USB-powered headsets with the system. USB wired headsets will work, as well as wireless headsets that connect to an adapter such as the PlayStation Gold headset.
Later on, it was discovered that the GameCube Controller Adapter for Wii U was now working on the Switch, in the same fashion as a wired Pro Controller (but with a missing button). No reason was given for this inclusion.