Time to beg for the shop music to be ported to the Switch.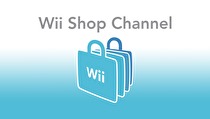 The Wii Shop will close in 2019 following over twelve years of service.
Nintendo has outlined the plans for the shop's closure today on their website. Wii Points will continue to be sold on the Wii and Wii U (in Wii mode) until March 26, 2018 and they can be used until January 30, 2019 at which point purchasing will be cut off. A third phase will follow at a time to be announced where redownloading and transferring to the Wii U will also be cut off.
Online play for Wii games was terminated in 2014 following the end of an agreement with GameSpy, while video-on-demand services such as Netflix will continue to function as usual (though the applications will not be downloadable to systems again). The DSi Shop closed earlier this year, though a supermajority of DSiWare was transported to the 3DS eShop upon its launch at E3 2011.