The dates of the reporting period are important here.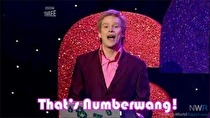 The Switch keeps moving at a brisk clip according to this month's US physical sales survey from the NPD Group.
For the period spanning July 30 - August 26, the Switch was the best selling game console in the United States. Exact figures were not provided, though the Switch has been the top selling platform in the United States for four of its six months of sale. 3DS family figures were also not provided.
Nintendo took three of the top seven slots in the combined formats sales race won as usual for August by Madden NFL. Splatoon 2 took fourth place in its second month, while The Legend of Zelda: Breath of the Wild was fifth and is still the second best selling game of the year to date. Mario Kart 8 (Deluxe) drove into the seventh spot, and its Switch version actually outsold Breath of the Wild's. Notably, because of the NPD scheduling for August, we will not have an indication of Mario + Rabbids Kingdom Battle's US sales until the middle of October.
The Nintendo top 10s are as follows:
Switch
Splatoon 2
Mario Kart 8
The Legend of Zelda: Breath of the Wild
ARMS
1-2 Switch
Ultra Street Fighter II: The Final Challengers
Just Dance 2017
Lego City Undercover
Cars 3: Driven to Win
Minecraft Story Mode: The Complete Adventure
3DS
Miitopia
Hey! Pikmin
Pokémon Sun
Super Smash Bros
Super Mario Maker
Pokémon Moon
Mario Kart 7
Fire Emblem Echoes: Shadows of Valentia
Mario Sports Superstars
New Super Mario Bros. 2