Important for South America, more stable for all.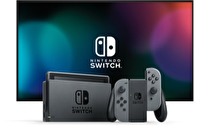 A new Switch firmware is available that will bring a new part of the world into your Splatoon 2 team.
In addition to the usual "General system stability improvements to enhance the user's experience", the update enables online play for five major countries in South America. Players in the following countries can now partake in online play: Argentina, Brazil, Chile, Colombia, and Peru.
According to Nintendo, the paid Nintendo Online Service will also be available in these territories next year.