A few extras will be available for your perusal.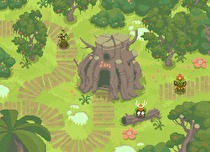 An independent action RPG with a unique character creation system is headed to the Switch.
Moon Hunters, a Kickstarter title which launched on PC last year, will be releasing on Switch on a date to be announced. The game, set in environments reminiscent of ancient Mesopotamia, uses a personality quiz to create the player characters.
The Switch version will include the Eternal Echoes DLC package as well as three additional familiars.