Frequent users of the eShop can get the feeding simulator on the cheap.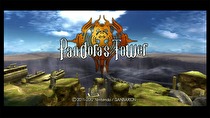 The monthly My Nintendo reward refresh for North America has picked a Wii obscurity for a sizable discount.
Among the new additions to the reward catalogue is a 40% discount on Pandora's Tower, the last of the three Operation Rainfall games for Wii. Released in North America in April 2013 - following the Wii U's launch - the Ganbarion-developed action RPG can be discounted for 60 My Nintendo Gold coins.
Other items added today include discounts on Star Fox games, the Dillon's Rolling Western games, and Earthbound Beginnings as well as a 25th anniversary Kirby theme for the 3DS.