A live view from New Donk City.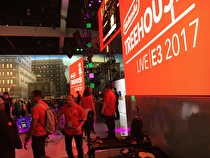 Nintendo's E3 booth this year is done up in full New Donk City regalia, with plenty of stations for people to check out the 2017 lineup.
We've got pictures aplenty, which you can check out in the gallery below. Be sure to check back all week as we upload more.