They're not decked out for the wedding, but they're welcome to the party all the same!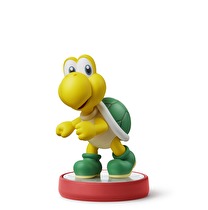 Earlier today Nintendo announced "Wedding Attire" versions of Mario, Peach, and Bowser Amiibo are coming out to go alongside the upcoming Super Mario Odyssey, but assets reveal that Koopa Troopa and Goomba are joining them too!
Check out the images below for some official assets of a couple of these upcoming Super Mario Series amiibo!