The light of hope shines all over the place.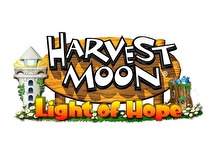 Following the re-release of Harvest Moon 64 earlier this year, the Harvest Moon series will continue its anniversary celebrations with a new entry on the Switch.
Harvest Moon: Light of Hope was announced today and features an unnamed player who has to help rebuild a harbor town after his ship is wrecked by a storm. The game is meant to be a callback to the series's SNES roots.
No release date has been announced for the game as of yet, but the game will be playable at the E3 expo next month.