If Switches still sell out on Amazon in a couple of seconds, it won't be for lack of units.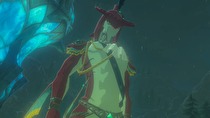 The Switch has launched with sales not seen since the Wii, and Nintendo appears to be ready to take advantage.
A report from the Wall Street Journal (subscription required) has indicated that Nintendo is doubling their existing Switch production plans for the next fiscal year (April 1 - March 31/18). According to the report, Nintendo originally planned to ship 8 million units which will expand to 16 million, following an increase for the launch month beyond an initial 2 million unit shipment.
Nintendo has not officially confirmed the reports, and is not expected to give their projections for fiscal 2018 until their 2017 financial results are released on April 27. Should Nintendo actually ship the reported units, the Switch would outship the Wii U in its first 13 months of sale and would be within striking distance of the Gamecube.