There's a lot of power in the JoyCons.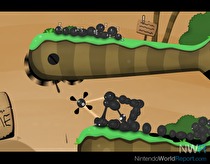 The upcoming Switch port of World of Goo will have plenty of control options.
Tomorrow Corporation, the publishers of the game, have confirmed on Twitter that a touchscreen option for tablet/tabletop mode and a pointer mode for TV play will both be available.
@MCX316 They will have both

— Tomorrow Corporation (@TomorrowCorp) February 10, 2017
The touchscreen play is similar to how the mobile versions of the game control, while the pointer control will use the right JoyCon in a fashion similar to the Wii Remote controls.
@famicomplicated There's a Wii-style pointer control when docked. N managed to cram those Joy-cons with a surprising amount of super stars.

— Tomorrow Corporation (@TomorrowCorp) February 14, 2017