That's March 3rd for those playing along at home.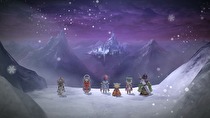 I Am Setsuna is coming to Switch at launch as a digital download, according to SquareEnix.
The retro JRPG is the first game from SquareEnix's new Tokyo RPG Factory, a studio focused on "mixing the spirit of the past with technologies of today." The Switch version will have exclusive new features including the ability to battle other players' parties.
Switch pricing has not been announced. The game has previously been released on PlayStation 4 and Steam.
SquareEnix also announced Project Octopath Traveler at Nintendo's Switch event, but it hasn't been confirmed as coming from the same studio.