Key word: "New" 3DS.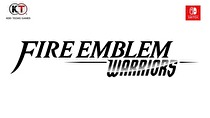 Fire Emblem Warriors will be a multi-platform experience this fall.
The game announced during last week's Nintendo Switch reveal was announced to release this fall for both Switch and New 3DS consoles. An extended trailer was also shown with popular Fire Emblem characters appearing in the game.