The futuristic racer will likely debut early next year.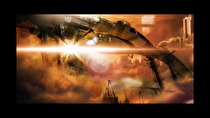 Lifespeed, a 3D racer inspired by F-Zero, will debut exclusively for the New Nintendo 3DS early next year.
Johh Owens, the CEO of Wee Man Studios, told Nintendo World Report that Lifespeed is finished and that the developer is currently waiting for the game to pass Nintendo's internal lot check. He further explained that a January release is very likely for the title.
Here are some videos of the game from E3.